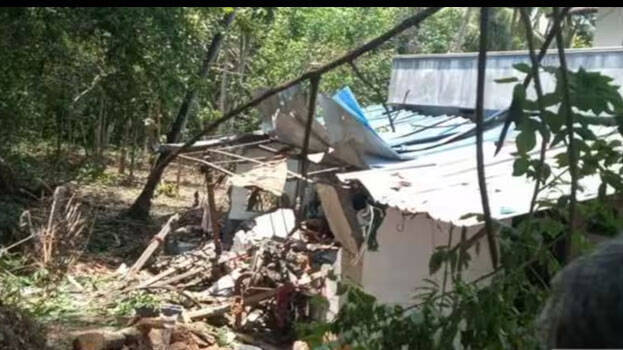 PALAKKAD: One person was killed in an explosion that took place at a home in Keralassery, Palakkad. The deceased has not been identified. The explosion took place at the house of a person named Abdul Razak at around ten o'clock this morning.
Firecrackers were kept in the shed close to the house. It is reported that the explosion took place in this shed. Abdul Razak was near the house when the firecrackers were being made. His wife had gone to the neighbouring house. It has not been confirmed whether the deceased is Abdul Razak himself. Relatives say that he had been missing since the incident.
It is not clear how the explosion occurred. Samples were collected for detailed testing. Abdul Razak has a license to manufacture firecrackers. He has a fireworks factory in Thadukkassery. However, it is not clear why the crackers were kept in the house.