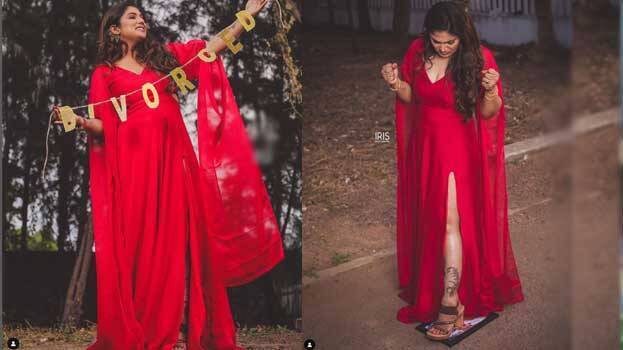 Save the date, pre-wedding and post-wedding photoshoots have become a common thing now. But now Tamil serial actor Shalini has started a new trend by doing a divorce photoshoot. She shared the pictures on Instagram with the caption 'A Divorced woman's message to those who feel voiceless'. She also claims this as the first divorce photoshoot in India.
"It's okay to leave a bad marriage cause You deserve to be happy and never settle for less, take control of your lives and make the changes necessary to create a better future for yourself and your children. DIVORCE is NOT a FAILURE!!! It's a turning point for you and to led positive changes in your lives. It takes a lot of courage to leave a marriage and stand alone. So to all my BRAVE WOMEN out there I dedicate this", she wrote on Instagram.
"Never give up because great things take time. Every end leads to a new beginning. If you wanna fly, give up what weighs you down. The very first time in India- something very unique. A divorce celebration photoshoot.", Shalini captioned the pictures.