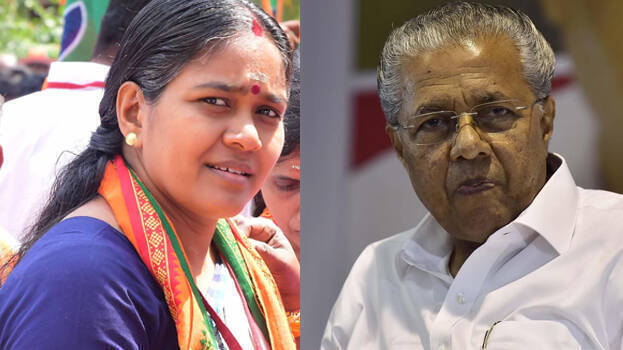 THIRUVANANTHAPURAM: BJP state vice president Sobha Surendran levelled serious allegations against the chief minister in the AI camera controversy. Important contracts were given to the favourites of Chief Minister Pinarayi Vijayan. The tender for the camera was given to Prakash Babu, father-in-law of chief minister's son, alleged Sobha Surendran.
Shobha Surendran also alleged that opposition leader V D Satheesan boosts the chief minister by giving bournvita. Satheesan and other opposition leaders were careful not to mention Prakash Babu's name. She added that people see Satheesan as the deputy chief minister of Kerala and the ruling party and the opposition are working as a mutual help front in the state.
Meantime, Satheesan criticized the chief minister for not responding to the camera controversies. He also criticized the chief minister for fleeing from the questions raised by the opposition.
Companies including Uralungal subcontracted to a company called Presadio. Satheesan demanded that the same company gets all the purchase orders and commissions from the government and the chief minister should give an answer in this regard. Satheesan added that Pinarayi should make it clear what connection he has with the Presadio company.