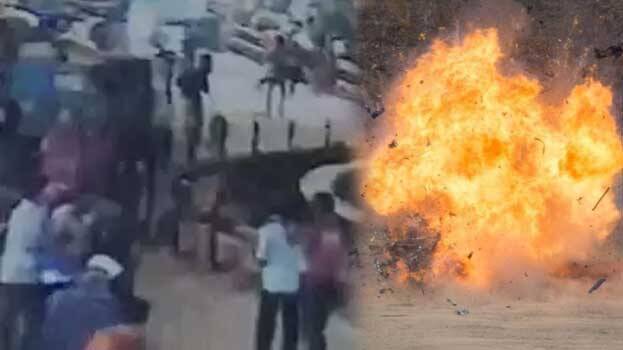 AMRITSAR: Six people were seriously injured in an explosion near the Golden Temple in Amritsar. The incident took place in the heritage street, one kilometer away from the temple, around midnight on Saturday.
Although it was initially suspected to be a terrorist attack, the police clarified that the blast may have been an accident. After the incident, forensic experts visited the spot and found some powder near the broken glass window.
A local said that at the time of the incident, the six girls who were traveling in the auto were injured by the glass falling on them. The Commissioner of Police said that the news related to the blast in Amritsar is going viral on social media and the situation is under control. The investigation is ongoing to find out the circumstances of the incident. The commissioner tweeted that there is no need to panic.