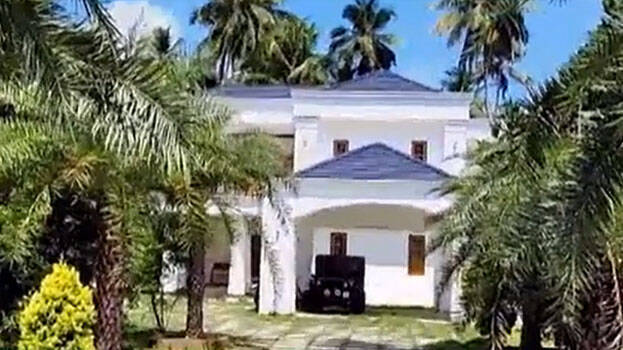 TANUR: A spacious courtyard from the gate and that is full of date palm trees on either sides. A huge house reminiscent of bungalows in Arabian countries. This is about the house of Nazar, the owner of the boat that overturned in Tanur. He is on the run after the tragedy that killed 23 people. It is hinted that he fled soon after the disaster. He fled from his house, which is within the range of the Tanur police station.
A murder case has been registered against him. There are people inside his house but no one is seen out. The locals said that he is not at home. Nazar, who had been abroad for a long time, started the boat service after returning home.

The locals alleged that the fishing boat was modified into a tourist boat and operated services. The bottom has to be flat for using it as a tourist boat. However, this boat is round, similar to a fishing boat. The transformation was done at an unlicensed yard in Ponnani. It is also indicated that the Alappuzha Port Chief Surveyor conducted a boat survey last month and issued a fitness certificate. It is reported that the preliminary inspection of the port surveyor has been completed while all the details of the construction, including the outline, have to be clarified while giving fitness to the boat.
After seeing the structure of the boat, the fishermen had warned him from operating service. A fishing boat should not be modified for any reason and used as a tourist boat.
Recreational boat services are run by private companies under the supervision of the district tourism promotion council at Ottumpuram Thoovaltheeram beach in Tanur.
There are no restrictions on houseboats. Boat service is allowed only till 5 pm. However, service will continue even after 6 pm on holidays. The service carries more passengers than allowed. There were more than 50 people in the boat that met with the accident. The boat did not have adequate safety equipment including life jackets.
There were about 70 people on the same boat in the service conducted just before the accident. The two-decked boat had a door below and another small door to climb the upper deck. Most of the dead were on the lower deck.