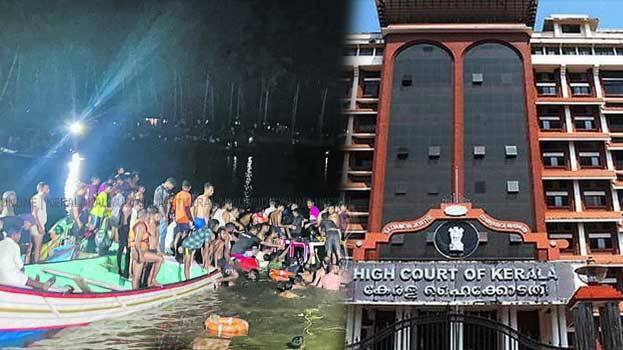 KOCHI: The Kerala High Court on Tuesday initiated suo moto proceedings in connection with the death of 22 people in a boat accident in Tanur in Malappuram. The division bench comprising Justice Devan Ramachandran and Justice Shoba Annamma Eapen directed the Registry to register the case. It directed the District Collector to submit the preliminary report by this Friday. The Port, District Collector, Chief Secretary and DGP will be opposite parties in the case.
"The heart is bleeding. Those responsible for the accident should be found. The court has serious concerns. Aren't there officials to ensure that the boat journey is safe? Chief Secretary should be made a party in the case. The accident is shocking. The reason behind the accident must be found. Such accidents are repeatedly taking place. No actions are being taken to prevent this. There should be an effective intervention. The government should stand with the court if it has seriousness on the issue," the court said. The court also lauded the rescue efforts carried out by the locals.
The court sought a report from the Port Officer. The Port Officer under the Maritime Board has to give an explanation. At present, Maritime Board's Azheekkal Port Officer is conducting an internal investigation. The Maritime Board will submit this investigation report to the High Court.