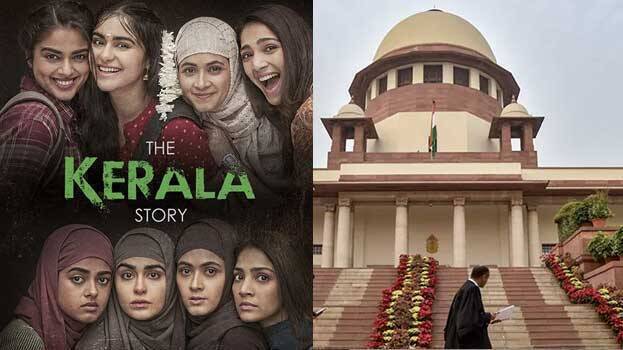 NEW DELHI: The Supreme Court may consider on May 15 the petitions filed against the action of the Kerala High Court, which was not ready to stay the release of the movie The Kerala Story. Chief Justice DY Chandrachud's comments regarding this came when senior advocate Kapil Sibal asked for urgent consideration of the appeal.
Earlier, the petitioners raised the matter three times, but the Supreme Court was not ready to intervene and suggested approaching the High Court. When the Chief Justice inquired yesterday whether the High Court had passed any order, Kapil Sibal replied that the request to stay the release had been rejected.
The High Court considered the petitions on May 5, when the movie was released. The High Court had observed that there was nothing in the trailer of the film against any particular community. "The film is approved by the censor board. Some parts are omitted. The producer announced that the teaser and trailer, which mentioned that 32,000 women in Kerala had been converted and joined the terrorist organization ISIS, would be withdrawn", the HC said.
The claim of the petitioners is that the impact of the movie would not be like that of controversial books and it will have an impact on people's minds.