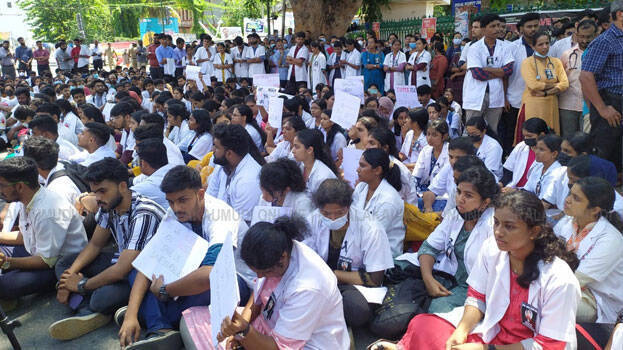 THIRUVANANTHAPURAM: The strike staged by the PG doctors soon after the murder of Dr Vandana Das, raising various demands, has been called off partially. Doctors will return to the emergency service from 5 pm today. Meantime, the OP boycott will continue. The doctors after talks with Health Minister Veena George, said a decision will be taken on the matter of continuing the strike today itself.
The doctors said the talks with the minister was positive and they got an assurance from the health minister that strong action will be taken on the attacks against the health workers. Meantime, the doctors informed that no decision has been taken regarding the withdrawal of the house surgeons' strike.

The minister informed in the meeting that the government will appoint a special committee to study the problems of PG doctors and house surgeons.