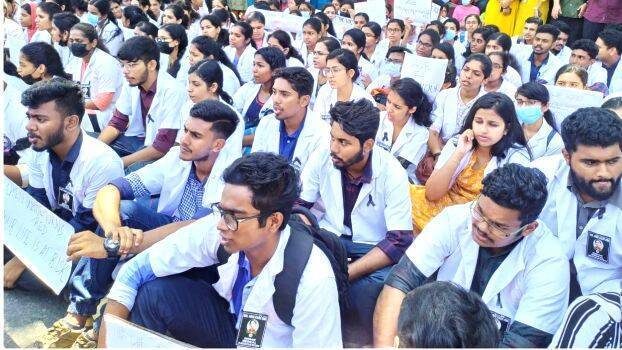 THIRUVANANTHAPURAM: PG doctors have ended their protest which sprouted out as an instant reaction to Dr Vandana Das's gruesome murder. From tomorrow morning, all doctors will join duty. The doctors are halting further protests until the government comes up with a response to this issue.
Earlier, the PG doctors ended the protest partially and decide to work on emergency duty. It was only after the late-night meeting of today that the doctors made the final decision to end the protest.
Today, the PG doctors and house surgeons in the state held a meeting with Health Minister Veena George. The minister assured complete cooperation and promised about preventing any further attacks on doctors and house surgeons. House surgeons will henceforth be placed in hospitals with proper security officials. The meeting ended on a positive note and the doctors immediately called off the protest.