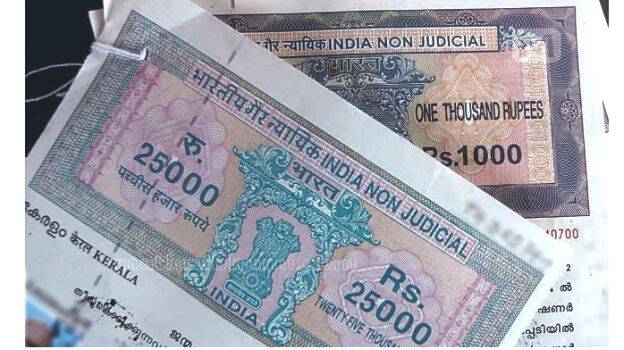 THIRUVANANTHAPURAM: The template system prepared by the registration department will soon be implemented to make the registration of deeds simple and fast. Its arrangements are in the final stage. With the advent of templates, stamp paper will disappear. This will be implemented in a manner that does not adversely affect the profession of deed writers.
The method of templates is to accurately enter the information to be recorded in the deeds in a prescribed form. There are separate columns for each subject. Deed party name and information, property details, witness information, property history, etc. should be added in the respective columns. There will also be a separate space for recording additional information. All these can be added online and submitted to the sub-registrar. After paying the stamp duty and registration fee through the e-stamping system, the customer can get the printout of the same within a short time after completing the registration process. All this can be done through deed writers as well. The filing sheets recording the registration details will also be kept along with this for the time being. Filing sheets will also be removed in the next step.
There are currently around 22 deed models of various types. Since they are insufficient, the number of models will increase when it comes to templates. NIC provided the technical facilities.
Important Deeds
Sale Deed
Partition Deed
Settlement Deed
Will
Power of Attorney
Contracts
Exchange of Property
Sanctioned for Modernization: 840 lakhs
Expenditure in two years: 611.32 lakhs
'The template system will be implemented as soon as possible without losing the jobs of deed writers and vendors. Discussions were held with both groups.'
-VN Vasavan,
Minister for Co-operation and Registration