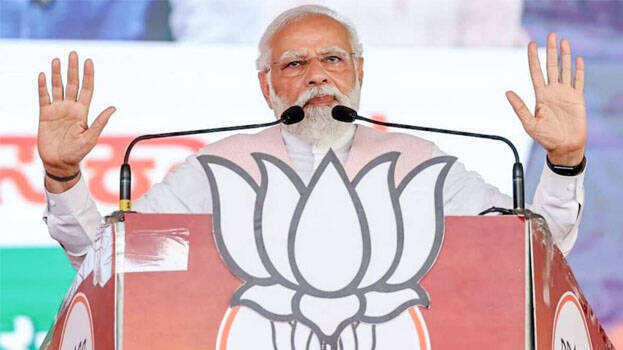 NEW DELHI: Prime Minister Narendra Modi has congratulated the Congress for its resounding victory in the Karnataka assembly elections.
'Congratulations to the Congress Party for their victory in the Karnataka Assembly polls. My best wishes to them in fulfilling people's aspirations. I thank all those who have supported us in the Karnataka elections. I appreciate the hard work of BJP Karyakartas. We shall serve Karnataka with even more vigour in the times to come,' Modi wrote on Twitter.
The Congress won the Karnataka assembly elections by defeating the BJP by a huge margin. The BJP failed to maintain power despite Prime Minister Narendra Modi's massive electoral rallies and road shows. The Congress, which considered the Karnataka polls as a life-and-death struggle, won an authentic victory against the BJP. While the prepoll and exit poll results had predicted the Congress victory, the BJP leaders denied them. Now, the BJP has conceded defeat in light of the final results.