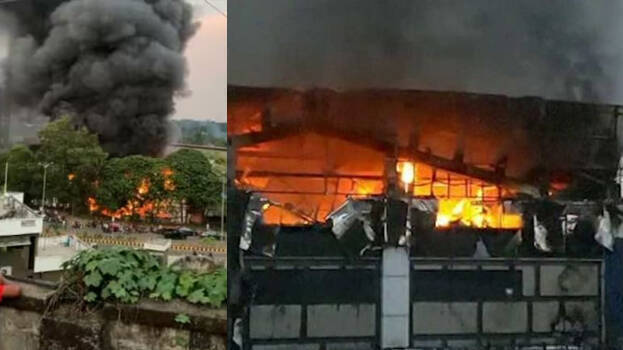 KOCHI: A massive fire has broken out near Kakkanad Geo Infopark. The fire broke out in the building of Geo Infotech, a private IT company, near the police station. The company is located within KINFRA Park. 7 persons sustained injuries.15 fire units have reached the spot. It is reported that people are trapped inside the building. Employees who suffered burns have been shifted to the hospital.
The injured persons are IT employees Ramesh (26), Nikhil (27), fire officers Nisam, Shijo Jacob, Shemeer and two women.
The fire broke out in the company operating in the multi-storied building opposite the police station at around 6 pm today. This building is more than 20 years old. The preliminary conclusion is that a short circuit was the cause of the accident. Eyewitnesses said that the fire spread to the building from the toilet on the third floor. Although fire force units from Thrikkakara and Gandhinagar reached and brought the fire under control, they could not douse it completely. The fire is still rising from the third floor. A firefighter was injured after the glass door of the building exploded. As it was the second Saturday, many employees did not reach the office, which reduced the scope of the accident.