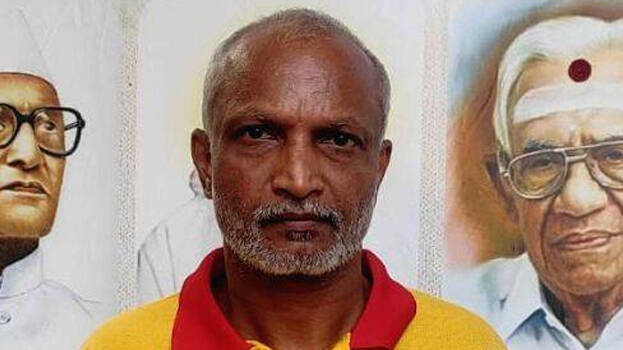 ALUVA: The health secret of 58-year-old Basuma is his own urine! He has not taken even a paracetamol in 23 years. He not only drinks urine, but also bathes in it. In the meanwhile, while having fever, his only medicine is his own urine.
Balasubramanya Gopal, popularly known as Basuma of Mavelikkara Chettikulangara Thattarambam, revealed his health secret while attending the World Urine Therapy Conference in Aluva. Balasubramanya Gopal, who was the technical department manager at Milma in Thiruvananthapuram, retired two years ago.
Although known that urine has medicinal properties, it was only in 2000 that he started research in it. Basuma said that he later started spreading the immunity power of urine. In 2021, formed Universal Urine Users Unity and Nice Action Council and then the state conference was held for the first time in Kozhikode and the national conference in Thiruvananthapuram in 2022. Now world meet in Aluva. Rt. His wife Sridevi, a teacher, is also satisfied with the urine therapy. Basuma said that both of them have not suffered from any other diseases so far.
Dr Parameswaran Pillai of Vellanad in Thiruvananthapuram, claimed that his Psoriasis disease which he suffered for 18 years was cured by urine therapy. Although Pillai is a homeopathic doctor, he retired as a senior superintendent from Kottayam Juvenile Home in 2010. The disease was twice cured by homeopathic treatment, but six months later it returned. Finally, came to know about urine therapy when he was thinking about suicide. Though worried, tried it and it was completely cured in six months. He said he has no symptoms of the disease for five years.