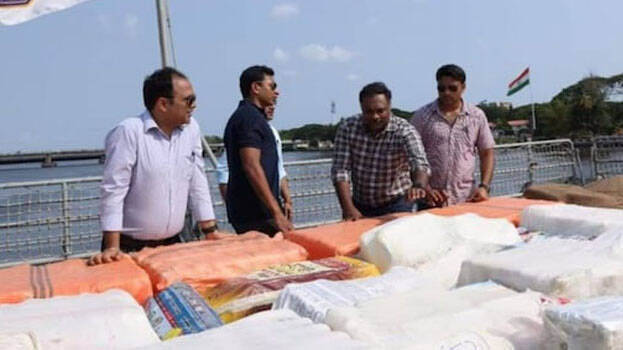 KOCHI: The Narcotics Control Bureau confirmed that the group from whom 25,000 crore worth of methamphetamine, the deadly drugs, seized in Indian waters along the Kerala coast, escaped after wrecking the mothership used for drug trafficking. The information given by NCB is that more drugs will be seized. NCB informed that their target was to deliver the drugs to some cities in India. It will be investigated in cities including Kochi.
Operation Samudragupt was launched last year to curb international drug trafficking through the Indian coast. The NCB with the help of the Navy seized such a large number of drugs. Those in the boat wrecked the mothership in front of the navy and escaped.
A total of 2525 kg of methamphetamine was seized. The Narcotics Control Bureau stated that the value has also increased due to higher quality. It was estimated after 23 hours of effort. The first reports were that drugs worth Rs 15,000 crore were seized. The seized drugs and the Pakistani national will be produced in the court today. It is reported that the group came in five boats.