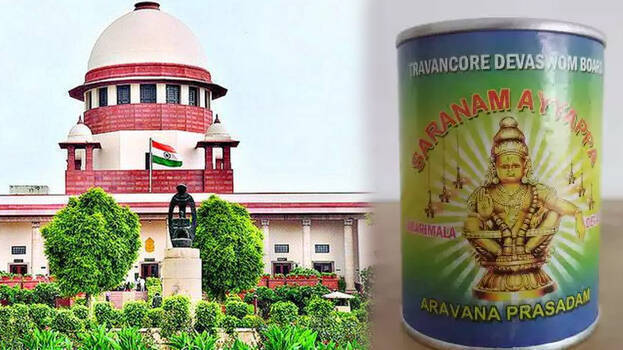 NEW DELHI: The Supreme Court ordered to examine the quality of the aravana after the Kerala High Court stopped the sale of it following the findings of pesticide laced cardamom in the aravana distributed in Sabarimala. The Supreme Court also directed to see whether this aravana can be consumed by humans.
The order of the bench comprising justices A S Bopanna and C T Ravikumar was on the plea filed by the Travancore Devaswom Board. The inspection should be done as per the norms of Food Safety and Standards Authority of India. The court directed that an inspection be conducted by the Food Safety Authority and the report should be forwarded to the Supreme Court.
The Kerala High Court stopped the sale of more than six lakh tins of aravana after the presence of pesticides was found in cardamom. The board approached the Supreme Court seeking permission to conduct an inspection on this aravana. Senior Advocate V Giri, advocates P S Sudheer and Biju G appeared for the board. The board informed the court that it no longer plans to sell this aravana to devotees. Justice C T Ravikumar during the hearing asked how providing prasad to devotees can be considered as trade. Following that, the Supreme Court stayed the judgment of the high court.