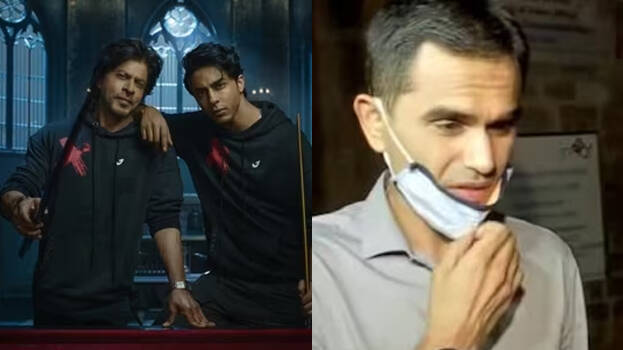 MUMBAI: The FIR details against Mumbai narcotic control Bureau chief reveal shocking truths. The statement reads Sameer Wankhede demanding Rs 25 crores from Shah Rukh Khan's family for the release of the actor's son Aryan Khan.
The report says Wankhede fixing the negotiating with the Khan family at Rs 18 crores. Meanwhile, the officials say Rs 50 lakh has reached Wankhede in the first installment. Former NCB SP Vishwa Vijay Singh, NCB intelligence officer Ashish Ranjan, K P Gosavi and his aide D'Souza are mentioned in the report. The CBI submitted the FIR on Friday.
It was on October 2021 that the Wankhede-led team made a sudden raid on the cruise ship floating near the Gateway of India. Aryan Khan was arrested and served 22 days in jail for possession of banned drugs. The NCB later made inquiries into the case and found many flaws in the investigation led by Sameer Wankhede. Aryan was freed soon.