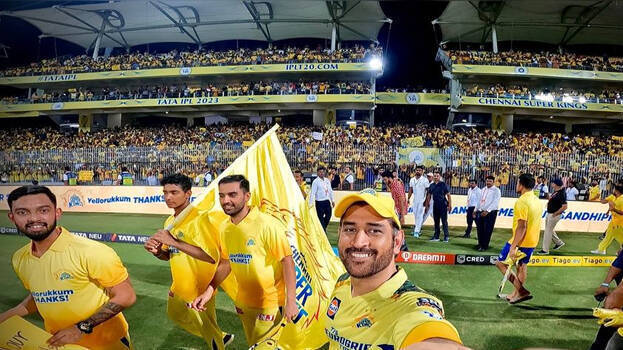 CHENNAI: M S Dhoni is unrivaled in charisma and exuberance. The former Indian captain adorned the Chennai jersey almost 15 years back for the first time. Since then, it was a consistent itinerary with many trophies reaching the cabinet in Chennai. Dhoni was a sue generis has a special knack for winning trophies without sweating much. However, reports say the player is ready to call it a day. Dhoni retired long back from international cricket but showed an unwavering attitude when it came to representing CSK in IPL.
Responding to the rumor is former Indian cricketer and fielding ace Mohammad Kaif. " Dhoni is special. I have never seen Gavasakar yearning for an autograph from any other cricket player of today's time. But he waited for MSD's autograph. Dhoni takes decisions in a blink. Nobody will have a mere thought about his doings, spontaneous as it is. He has given more than one clue this season about ending his career in IPL. It is his swansong"
CSK played their last home game this season against KKR yesterday. After the game, a jubilant Dhoni covered the ground waving to the fans and holding his hands to the CSK signage.