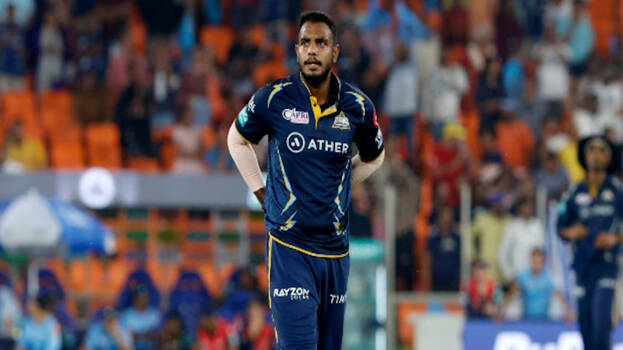 AHMEDABAD: One of the most watched matches in this season's IPL was the April 9 match between Kolkata Knight Riders and Gujarat Titans. Kolkata's left-arm batsman Rinku Singh brilliantly achieved the target in the last over by hitting five sixes. Yash Dayal, a young bowler from Gujarat, had to face this embarrassing record.
Yash left the stadium crying after the embarrassment he faced in the match. Gujarat skipper Hardik Pandya later revealed that Yash suffered severe mental and health problems due to this embarrassment. Even Yash's body weight went down.

The same Yash has shown a good performance on his return yesterday. In his comeback match after a month, he also claimed a wicket from Sunrisers in the first over. Yash bowled all four overs and took a wicket conceding only 31 runs.
In addition to batting, Gujarat also dominated in bowling and defeated Sunrisers by 34 runs. Needing to score 189 runs, Hyderabad managed to score only 154 runs. Mohammed Shami and Mohit Sharma took four wickets each to destroy the Hyderabad batting line-up.