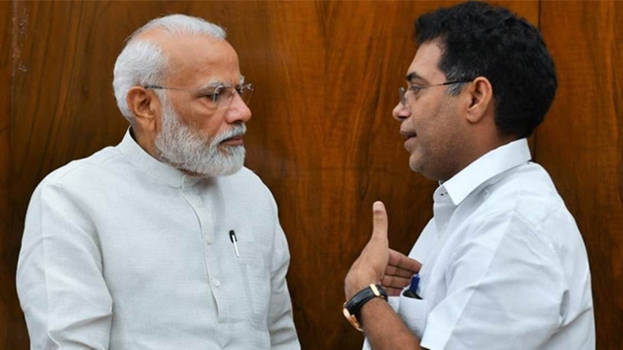 THIRUVANANTHAPURAM: The state BJP leadership expressed dissatisfaction in accommodating A P Abdullakutty into the party without informing them. Protests are brewing in Abdullakutty's home district of Kannur and neighboring Kasaragod. Meantime, the state leadership is of the stand not to stage any public protests as Prime Minister Narendra Modi has accepted him. None of the leaders from Kerala were invited when Abdullakutty accepted the party membership from party working president J P Nadda. Only Union Minister V Muraleedharan and Keralite M P Rajeev Chandrashekar were there. The state leadership is unhappy in accommodating him into the party. Abdullakutty had reached Lok Sabha from CPM ticket and had been a member of the legislative assembly from congress.
The leaders from Kerala assess that his entry will not do any good for the party. The party in Kerala is of the view that the Muslim minority will not be favourable for them. Their view is that it is better to attract the Christian minority in Kerala. They don't believe that any member from the Muslim community will join the party by bringing him.
The Kerala sector is also concerned whether Abdullakutty would be made a candidate in Manjeswaram where by-elections will be held with the blessings of the central leadership. No Muslim votes can be garnered if he contests in Manjeswaram and not only that there would be a split in the traditional Hindu votes obtained. Some of the leaders had informed the central leadership the allegations levelled against him. Abdullakutty, who now lives in Mangalore, can work in Karnataka.