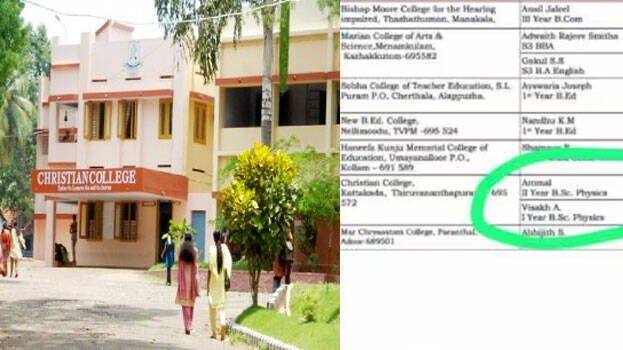 THIRUVANANTHAPURAM: The principal of Kattakada Christian College explained as an error on their part soon after anomalies were noticed in the college union polls. The principal clarified that there was an error in giving the name of University Union Councilor (UUC). This has been informed to the Kerala University.
Principal G J Shaiju said the elected UUC Anagha has tendered her resignation. The principal also stated that there was an error in the name sent to the university but was corrected later. The University of Kerala has asked the principal to appear in person immediately.
The name of SFI area secretary Visakh was given by the college instead of Anagha, who won as UUC. This sparked a controversy. The university said strict action will be taken and also raised a suspicion in the election procedures.

The college union elections were held here on December 12. Aromal and Anagha of the SFI panel won the post of University Union Councilor (UUC). However, when the list of councilors was sent to the university from the college, instead of Anagha, the name of A Visakh, first year BSc student of the college, was in. Visakh is Kattakkada area secretary of SFI. A leading media reported that Visakh had not contested the college union elections.
Meantime, reports said the CPM has started a probe on the incident. The investigation is based on the complaint received by the leaderships. It is also hinted that the girl has given a statement against the SFI leadership.