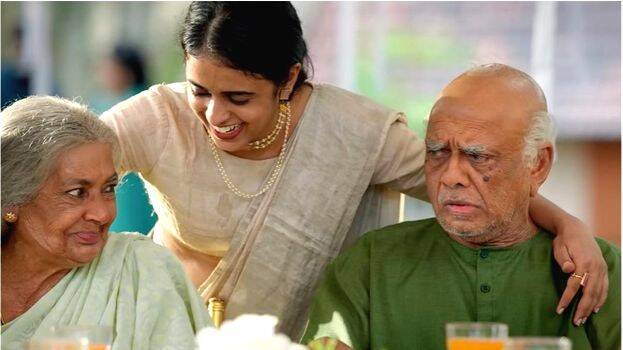 'Pookkaalam' is a film that garnered the attention of the audience with Vijayaraghavan acting as a 100-year-old. The film, written and directed by 'Aanandam'-fame Ganesh Raj, told the story of a hundred-year-old couple. The film was released in theatres on April 8. The film will be soon available on OTT as well. The film will start streaming on Disney Hotstar from May 19 onwards.
Vijayaraghavan appeared in the film as a hundred-year-old Ittoop. Vijayaraghavan's makeover and performance won applause, while KPAC Leela's performance as Kochuthresiamma was also impressive.
Cinematography by Anand C Chandran. Music by Sachin Warrier. Other actors in the film are Basil Joseph, Vineeth Srinivasan, Johny Antony, Arun Kurien, Annu Antony, Roshan Mathew, Sarath Sabha, Arun Ajithkumar, Aristo Suresh, Amal Raj, Radha Gomaty, Ganga Meera, Kavya Das and Navya Das.