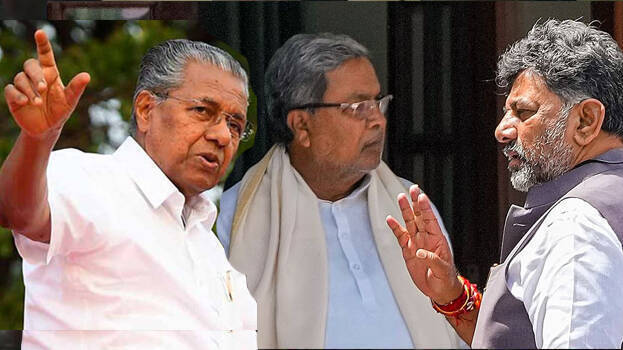 BENGALURU: The Congress leadership is planning to invite leaders of prominent national opposition parties to the swearing-in ceremony of the newly chosen Karnataka government. The party is inviting key leaders and Chief Ministers of various political parties opposing the BJP to the swearing-in ceremony. However, Kerala Chief Minister Pinarayi Vijayan has not been invited to the ceremony.
Except for Pinarayi Vijayan, other non-BJP Chief Ministers will be invited to the function. Tamil Nadu Chief Minister MK Stalin, West Bengal Chief Minister Mamata Banerjee, Telangana Chief Minister K Chandrashekar Rao and Bihar Deputy Chief Minister Tejashwi Yadav will be invited to the function.
In addition to non-BJP Chief Ministers, prominent leaders like NCP President Sharad Pawar, Samajwadi Party President Akhilesh Yadav and former Maharashtra Chief Minister Uddhav Thackeray have also been invited to the oath-taking ceremony. After days of uncertainty, the Siddaramaiah government in Karnataka will be sworn in on Saturday.