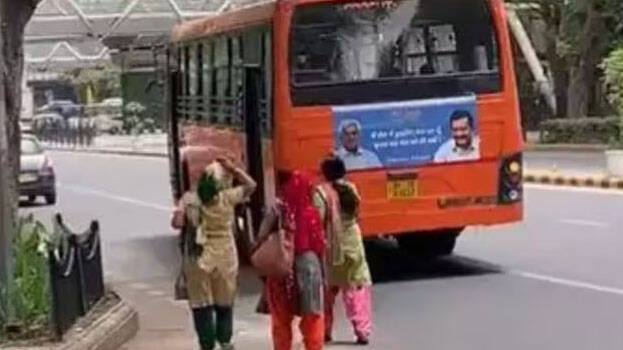 NEW DELHI: A bus driver who did not halt the bus for women passengers has been suspended after a video of the incident went viral on social media. Following this, the Delhi government intervened and took immediate action to trace the driver. Bus travel is free for women in Delhi.
In the video, three women can be seen waiting at the bus stop to get on the bus as it approaches. As a passenger got off the bus, it suddenly moves forward. The video also shows that the women ran after the bus, but the bus continued to speed up.
Chief Minister Arvind Kejriwal responded that some drivers are hesitant to stop the bus for women passengers and strict action will be taken against them.
"There are complaints that drivers do not stop buses after seeing women since they have the facility of free travel. This won't be tolerated at all," Kejriwal said in a tweet.