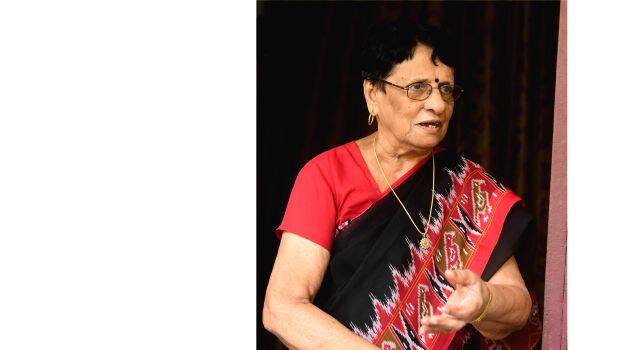 KANNUR: Retired teacher Ratna Nair is at home in Pannur, in Kozhikode. She is awaiting a meeting with one of her former disciples. Don't jump for any early guesses as her former student is no ordinary, but a man of adroitness. Jagdeep Dhankhar, the vice president of India.
The vice president will reach Kerala on Monday and will pay a visit to his teacher at her house 'Anandam' near the Kargil bus stop.
Ratna Nair served as a teaching faculty in Sainik School, Chittorgarh for 30 years. She was the favorite among pupils. Students in Sainik school follow a rigorous routine bereft of any homely pleasures. Such students are likely to fall into the sorrow of missing home, especially mothers. Ratna Nair was a solace for all students with her caring and mother-like approach to students making her presence etch into her students' memory even as years passed in a hurry.
Dhankar studied in Chittorgarh for six years. When he was made governor of West Bengal, Ratna Nair took the telephone to dial his number. Dhankar was amazed by his teacher reaching out to him after all these years. He gave his personal number and asked his favorite teacher to return a call whenever it suited her. When he was assigned the role of vice president of India, Ratna Nair was one of the few invitees called by Dhankar. Unfortunately, the teacher failed to reach Delhi due to her ailing health.
Ratna Nair is 83 now. She served another eight years in Navodaya School Ernakulam before retiring from Kannur Navodaya School as headmistress. From Dhankar's batch in Sainik school, only two faculties are still alive. One is Chemistry teacher Harbhal Singh from Rajasthan. Another is Ratna Nair.