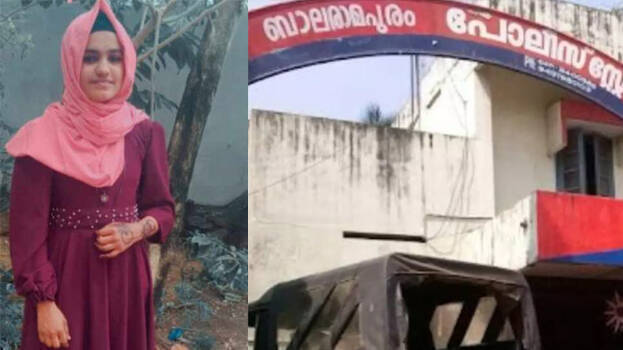 THIRUVANANTHAPURAM: Rahmath Beevi, mother of Asmiya Mol (17) who committed suicide in a religious school in Balaramapuram, levelled serious allegationa against the authorities in connection with the mysterious death of her daughter. Talking to a channel, she said a teacher of the school constantly cursed her daughter and even hid her suicide.
'Asmiya had said that a teacher had always cursed her saying that she will not excel in her life. She had asked me to inform this to the Ustad. When told him, he asked her why she told me all this.
She did not call me on Friday. When called Ustad, he told me that she will call the next day and disconnected the phone. She called me on Saturday and was crying the whole time. She asked me to take her away from there. She also told me that the authorities are not allowing her to talk to anybody and shifted her to a room alone. Informed this to everybody and then went there. She was missing. The Ustad told me that she is very talkative and had scolded her. He asked me to be brave and told me that she is not feeling well and asked me to call an auto and come.
We didn't know any hospital there and nobody came with us. Thinking that she had fainted took her to the hospital. Later knew that she had committed suicide.
What is the reason for my daughter to take the drastic step? I don't think that my daughter will commit suicide. Why did they put her in a room alone. I want my daughter back,' she said.
After SSLC, Asmiya was admitted at the institution in Balaramapuram for plus one and religious studies. When Asmiya came home during fasting time, she didn't want to return but made her understand things and sent her back. She had also told me that things there were not moving in a right manner.