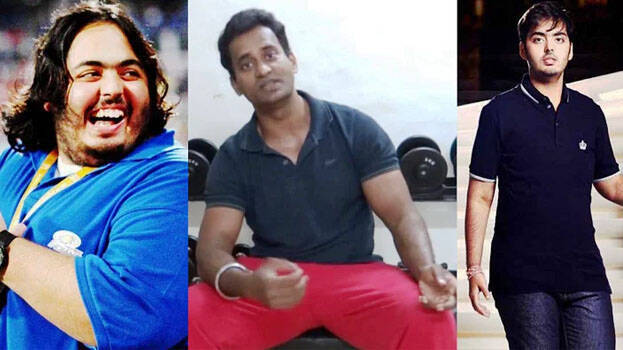 MUMBAI: The chubby figure of Anand Ambani, son of the country's leading businessman Mukesh Ambani, has often been in the news. However, Anand had dropped around 108 kg weight and slimmed his body down through rigorous workouts. Do you know how Anand was able to achieve this extremely difficult goal? The country's leading celebrity fitness trainer is behind it. Fitness trainer Vinod Channa helped Anand lose weight in just 18 months.
Vinod Channa says that Anand was very concerned about losing weight. Anand used to eat a lot and that too junk food. Yet Anand was prepared to eat a diet high in protein and fiber and low in carbohydrates as per his instructions.
Not only Anand Ambani but also his mother Nita Ambani, Kumar Mangalam Birla, Ananya Birla, Bollywood stars John Abraham, Shilpa Shetty, Harshvardhan Rane, Vivek Oberoi and Arjun Rampal take training under Vinod. Vinod charges Rs 1.5 lakh for 12 sessions.