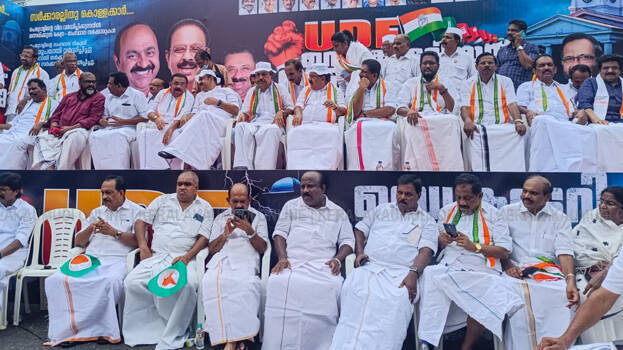 THIRUVANANTHAPURAM: While the LDF government is celebrating the second anniversary of its consecutive term, the UDF is staging a massive protest in the state capital by surrounding the Secretariat. Protesters blocked all the main gates. They also blocked Abdul Nasar IAS and some Secretariat employees from entering the Secretariat. The police are trying to let the employees enter the Secretariat after pushing away the protesters.
Lashing out at the state police force, KPCC president K Sudhakaran said that the police in the state are inactive. "Dr. Vandana murder case and Tanur boat accident shows that the state police force is inactive. A minister from Malappuram is behind the illegal boat service. The Pinarayi government is a commission government," Sudhakaran said.
Leader of Opposition VD Satheesan accused the government of tormenting the people by increasing the taxes on everything.