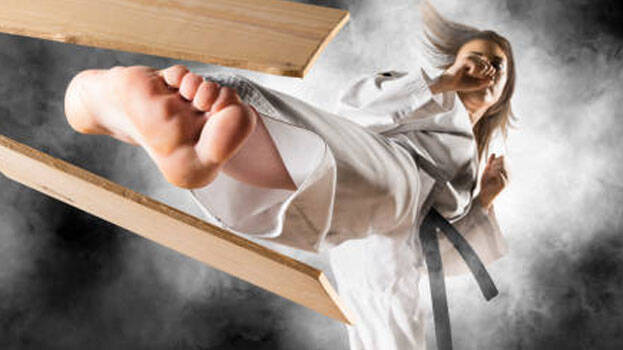 THIRUVANANTHAPURAM: Kerala Police's self-defense training team is all set at Kanakakkunnu to teach lessons of self defense for women. Women travelling alone have often suffered attacks in public places. The training of women police team at the police pavilion prepared in conjunction with the My Kerala Mega Mela in Kanakakkunnu will help women to face such situations mentally and physically.
The eight-member team trains women visitors to the show on how to effortlessly deal with intrusions, attempted thefts and physical violence against them while travelling.
Apart from this, tele communication, forensic science, fingerprint bureau, women security, various arsenals of police and drone forensic lab have also been prepared as part of the pavilion. Also in the evenings, there will be a dog show and a cavalry performance.