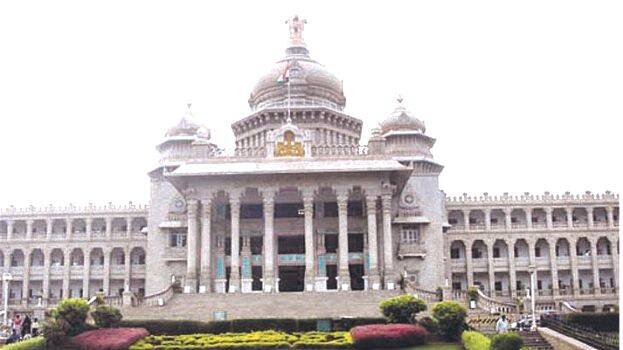 NEW DELHI: Kelachandra Joseph George aka KJ George, who took oath yesterday, is a prominent Malayali who has shone in Karnataka politics. George, a staunch Congress follower, a loyalist of Sonia Gandhi, and a big businessman was included as a Christian representative but he is one of the leaders who secured his position as a minister already. The Malayali community in Karnataka is looking forward to George's ministry with great hope. George's experience in handling the departments of Home, Large and Medium Enterprises, Bangalore Development - Urban Planning, Transport, Food, Civil Supplies, Housing, and Urban Development in the Bangarappa, Virendra Patil, and Siddaramaiah governments and in the short-lived HD Kumaraswamy government in 2018 became an advantage to him.
A native of Kottayam Chingavanam, George's family migrated to Kodagu district in Karnataka in the 1960s. In 1969, he started as the President of the Town Youth Congress in Gonikoppa. In 1971–1972, he became the President of the Virajpet Taluk Youth Congress Committee. Step by step, George reached the state leadership of the Youth Congress. In 1982, he became the All India General Secretary of the Youth Congress. George, who later joined the Congress, held PCC office under KH Ranganath, N Dharam Singh, SM Krishna, VS Koujalgi, Allum Veerabhadrappa, Mallikarjun Kharge, Oscar Fernandes, Virendra Patil, and Janardhana Poojary.
He entered the Legislative Assembly for the first time in 1985 from Bharatinagar Constituency. George remained popular even when the Congress was defeated in the state. Unbeaten performance in Sarvajnanagar constituency since 2013. He defeated his regular opponent Padmanabha Reddy of BJP by a margin of 55,768 votes. George has worked as a member of AICC and INTUC.

George is a multi-millionaire businessman who is the founder of Kelachandra Group, which has extensive businesses in real estate, mining and aviation. Wife: Suja, Children: Rana, Renita
Apart from George, former minister and native of Kasaragod UT Khader and NA Harris with Malayali roots are also expected to join the cabinet.