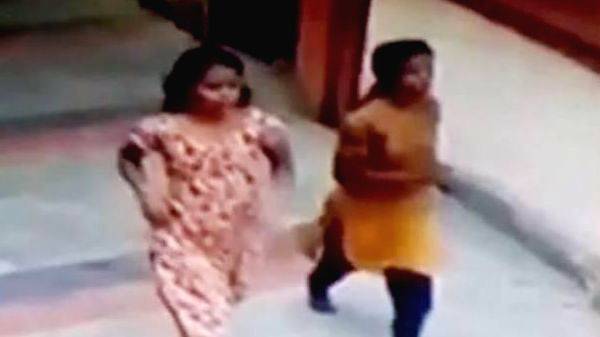 THIRUVANANTHAPURAM: Police on Thursday night nabbed two women who jumped Attkulangara women's jail and made an attempt to flee the State.
Two prisoners Shilpa and Sandhya had escaped from the jail two days ago and the police had since launched an intense search.

They were nabbed from Palode Adappupara from the inner forest area. The police were able to trace them when Shilpa called up her brother on her way to her house.

The police had issued lookout notice for the duo. They will be subjected to medical test and brought back to the Fort police station.

The woman had first reached Medical College SAT hospital after hiring an auto from Manacaud. They went inside after asking the auto-driver to wait for them. But they didn't return, according to the auto driver's statement.

Prison DGP Rishiraj Singh had led the search operation. Sandhya was from Varkala. Both were under-trial prisoners. While Shilpa was arrested for a theft case, Sandhya was booked in connection with a cheating case. Both were remanded to prison by the Attingal Judicial First Class Magistrate earlier this month.
According to reports, prison officials realised that the inmates were missing at around 5:45 pm on Tuesday while taking a head count of the number of prisoners before locking them up in cells.

Both women's plan was to escape to Tamil Nadu after collecting money from Medical College area.