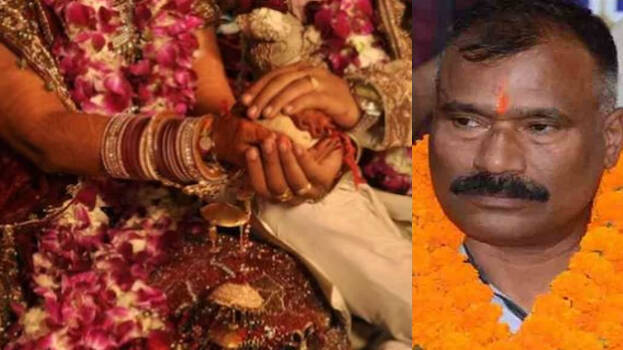 NEW DELHI: A BJP leader in Uttarakhand cancelled his daughter's marriage to a Muslim youth after strong opposition from the Hindu organizations. Former MLA and Pauri Municipal Chairman Yashpal Benam cancelled his daughter's marriage. Organizations like Vishwa Hindu Parishad, Bajrang Dal and Bhairav Sena staged protests against the marriage. Yashpal strongly defended the opposition in the beginning but as the opposition became stronger, he cancelled the marriage.
Neither the girl nor her family objected the marriage to a Muslim youth. The opposition became stronger after the invitation letter of the wedding fixed for May 28 circulated on social media. The organizations alleged that Yashpal's decision cannot be justified for any reason and that he is showing double standards. Meanwhile, some people raised the allegation that love jihad is behind the marriage. Some tried to link the marriage with the controversial film The Kerala Story. Some people burnt the effigy of Yashpal. Along with this, strong protests and threats were raised on social media. Some people responded that the decision will break the morale of the workers.
'I decided to conduct the marriage for the happiness of my daughter. However, being a representative of the people, the opinion of the people should also be considered. That's why I cancelled the marriage,' said Yashpal.