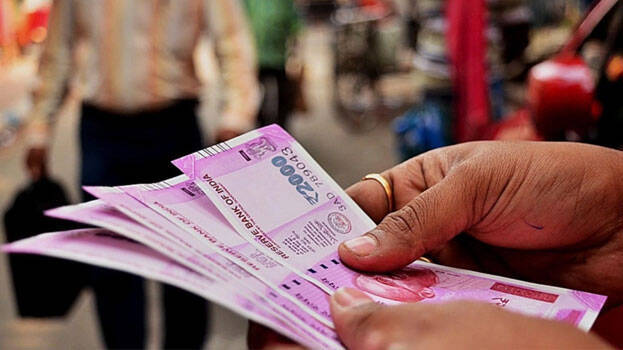 NEW DELHI: State Bank of India (SBI) has issued a communication stating that customers will not be required to submit any ID cards or fill out any requisition forms to exchange their Rs 2000 currency notes. However, they would be allowed to exchange a maximum of ten currency notes of Rs 2000 at a time, the communication reads.
"Please arrange accordingly and extend all cooperation to members of the public so that the exercise is conducted in a smooth and seamless manner without any inconvenience to the public," SBI said in its communication.
There was a rumour on social media that notes can be exchanged only by filling up a special form and providing Aadhaar or other identification cards. One can withdraw or deposit any number of times in a day. The person exchanging the note need not be a customer of that bank. There is no restriction on exchange of notes from banks for account holders and non-account holders. Banks should give special consideration to senior citizens and differently-abled persons.
On Friday, the Reserve Bank announced the withdrawal of Rs 2000 notes.
"It has also been observed that this denomination is not commonly used for transactions. Further, the stock of banknotes in other denominations continues to be adequate to meet the currency requirement of the public," RBI said Friday.