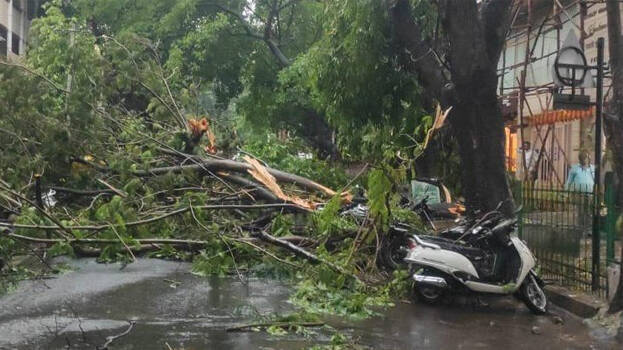 BENGALURU: The life of the people came to a standstill due to unexpected heavy rains in Bengaluru. Heavy rains flooded major roads. Bhanurekha, a native of Andhra Pradesh and an Infosys employee, died due to rain. Bhanurekha, a passenger, got into an accident when the car got submerged in the water on the road. Five other people were in the car along with the woman and the woman was trapped in the back seat. The rescuers rushed Bhanurekha to the hospital but could not save her life.
It started raining heavily around 3 pm, accompanied by hail. Some parts of Bengaluru, including Malleswaram, south Bengaluru, experienced hailstorm.

Trees were uprooted and traffic was blocked at many places. The city received 33 mm of rain on Saturday night. The Meteorological Department has predicted that there is a possibility of heavy rain with thunder and lightning till May 25.