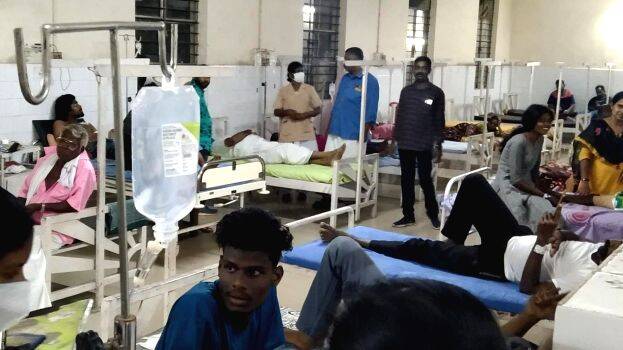 TRIPUNITHURA: About 70 people who attended a wedding reception held on Saturday at the groom's house on the eve of the wedding got food poisoning at Udayamperur's Malekattu. Initially, three people came to Tripunithura Taluk Hospital on Sunday morning with abdominal pain. Later many people came with similar symptoms. Those who experienced vomiting and uneasiness were admitted.
Those with mild symptoms were discharged. Around 15 people are under observation in the hospital. A pregnant woman was shifted to Ernakulam General Hospital.
Udayamperur panchayat member Nimil Rajan said that those who ate fish curry served at the party experienced food poisoning.