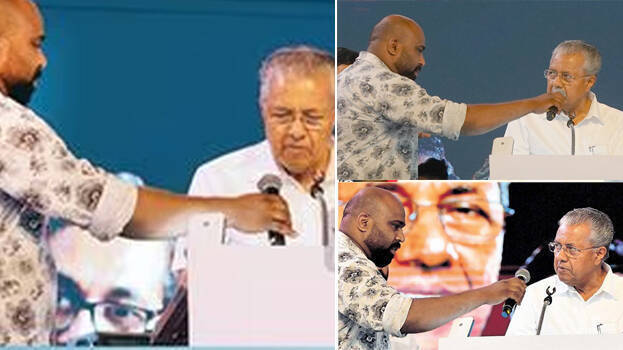 KOTTAYAM: The mike suffered a technical glitch when Chief Minister Pinarayi Vijayan was speaking after the inaugural function of the district planning committee secretariat building. The mike beeped thrice due to a technical glitch, and did not work later.
Soon Minister V N Vasavan who was on the dais and the person in charge of the stage came near the chief minister. Meanwhile, the mike operator brought two and fixed them on the stand, but it didn't work. Finally, the third mike was handed over to the chief minister but he refused to accept it. The chief minister continued his speech after he fixed it on the stand.

A similar incident happened during the reception accorded to Janakeeya Prathirodha Jatha, led by CPM state secretary M V Govindan at Mala in Thrissur. CPM state secretary M V Govindan then scolding the operator who came to repair it was big news.