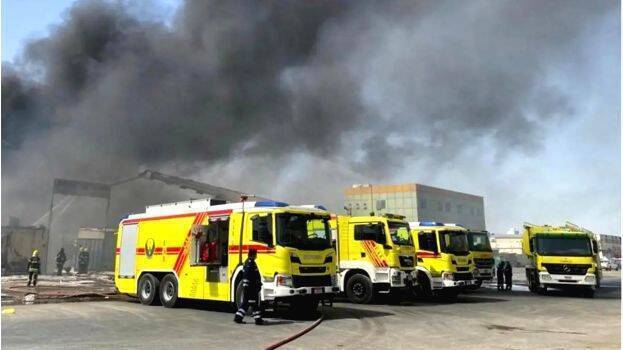 ABUDHABI: Six people were burned to death in UAE while seven others were injured. Many on the list are considered to be serious. The origin of the fire still remains a mystery while the civil defense has started an investigation into the issue. The fire occurred at a two-storey house in Al Moazez locality of Bani Yas area of Abu Dhabi.
The family members were sleeping when the tragedy came uninvited. Abu Dhabi civil defense has asked people to not spread surmises about the incident but show restraint from scribbling the same on social media platforms.
In October 2018, eight Emirati family members, including five children, died and others sustained moderate injuries after a fire broke out in their home in Bani Yas. The authorities are now stressing homes to avoid random electrical appliances but seek service from a certified technician to do the necessary work. As part of the safety measures, the ruling may go for mandatory use of smoke detectors and fire extinguishers in every home.