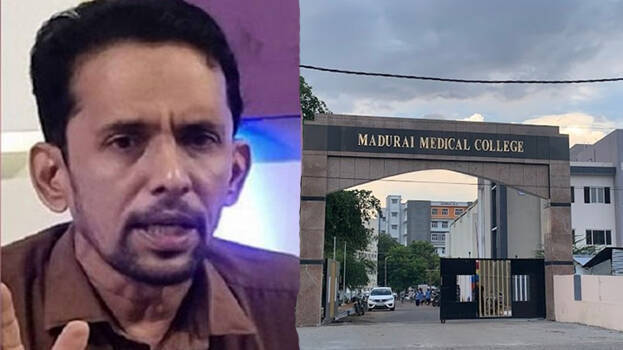 CHENNAI: The head of the Anaesthesia Department of Madurai Medical College has been suspended over sexual harassment complaints lodged by 41 girls. The action is taken against Syed Thahir Hussain. On May 10, the medical college authorities had appointed the Dhanalakshmi Commission to investigate the allegations against him. Following this, 41 people filed complaints before the commission. 18 of them are college students.
The complainants said that Syed used to speak inappropriately even inside the operation theatre. The commission's investigation into the matter was concluded on May 16. Later, the commission recommended action against Syed Thahir Hussain. Following this, Syed was suspended. It was College Principal Ratnavelan who informed this in a press conference.
Meanwhile, Syed is saying that the complaints are fake and people who don't like him working with the medical association are behind the complaint. It is reported that the college authorities have not yet filed a complaint with the police.