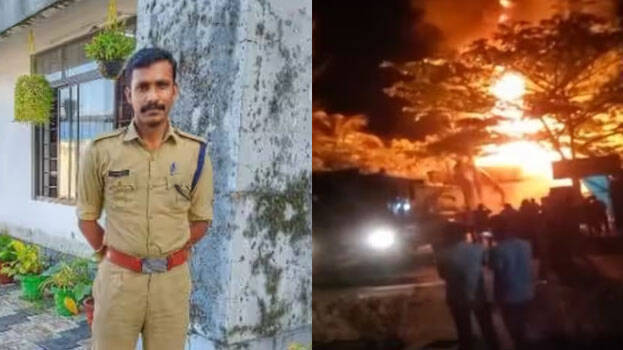 THIRUVANANTHAPURAM: A major fire broke out at the Medical Services Corporation building in Kinfra Park. The concrete part collapsed and the fireman died while trying to douse the flames. The dead is Ranjith (32), a fire officer from Attingal. Though Ranjith was rushed to the hospital, his life could not be saved. Ranjith has been an employee of the fire service for six years.
The fire broke out at the storage center of the medical services corporation. The building where the chemicals were stored has been completely gutted in the fire. There was a loud explosion in the godown Tuesday early morning at 1.30 am. Only the security guard was there at the time of the incident.
The fire is presently under control but smoke is emanating. The entire fire force unit of the district reached the accident spot and is trying to douse the flames.