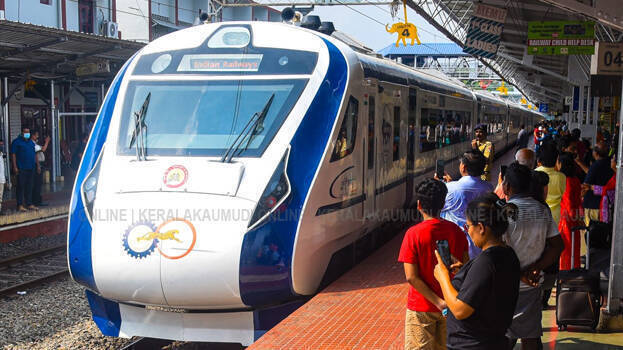 MALAPPURAM: A 19-year-old boy has been arrested for allegedly pelting stones at Vande Bharat Express, which was operating service from Kasaragod to Thiruvananthapuram. He has been identified as Muhammad Rizwan, a native of Tanur in Malappuram. His statement was that the stone he threw while playing hit the train accidentally. He was arrested jointly by the railway police and the Kerala Police. The police are examining whether there is anyone behind him.
The stones were pelted at the train near Companypadi between Tirur and Tanur in Malappuram. The Tirur Police and the railway police had conducted an investigation into the incident. However, the investigation was hampered as the incident happened at an isolated place where there is no CCTV. Mohammad Rizwan was arrested on the basis of the crucial statement obtained later.
Prime Minister Narendra Modi inaugurated the Vande Bharat Express in Kerala on April 25. In six days of starting the service, the train earned Rs 2 crore and seventy lakhs as revenue. The service from Kasaragod to Thiruvananthapuram received the highest revenue in sale of tickets.