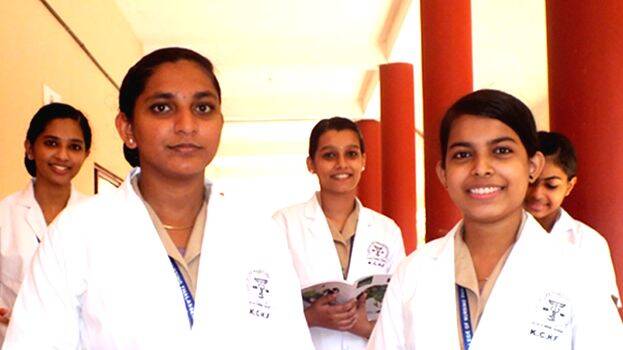 The government is all set to provide the necessary support to start fifty nursing colleges in the state. This decision is not only extremely welcomed but also a boon to hundreds of young women who want to go to foreign countries to build a better life after completing their nursing degrees. Manpower has become the main export item of the state. So many countries are providing good opportunities for nurses from India. The long-standing conservative approach to vocational courses has resulted in limited facilities for highly employable courses, including nursing. The new nursing colleges were also hampered by the reactionary attitude of the student bodies on both sides, who did not have the ability to look beyond their noses.
Two decades ago, when the reality started to be understood, more and more colleges started coming up, at least in the self-financing sector. Still, for some reason, the government was hesitant to enter this field. The fact that there are currently 130 nursing colleges in the state, among which only seven are government-run is enough to realize the extent of the lack of interest on the part of the government.
There are only 6930 seats in the state including the seven nursing colleges run by SEEMAT under the Higher Education Department. There are strict criteria to be followed to start a nursing college. Only the colleges affiliated with a 300-bed hospital are given permission but many colleges in neighboring states may not even have a hospital of their own. Seats are allocated to nursing colleges here based on facility evaluation. Malayalee children have to leave the state in large numbers to study nursing because the government is unable to provide study facilities here.
Malayali nurses have long been in high demand in hospitals abroad and the demand has increased in recent times as well. Countries like Britain, Germany, America, Australia, Singapore, and Italy provide excellent opportunities for nurses from Kerala. Experts in the field of employment estimate that the demand will increase unprecedentedly in the coming decades.
New colleges should come in the government sector along with the private sector. It is indicated that only 10 of the newly proposed colleges belong to the government. With the increasing presence of the government in the health sector, dozens of nursing colleges can be started depending on the infrastructure. Instead of starting new colleges with courses that do not provide a bright future to the young generation, it would be of great help if new institutes for nursing paramedical studies with high employability are started. It is not that a nurse who earns a job abroad will get a salary of up to three lakh rupees. Work-life conditions will also be much better. The government had earlier allocated Rs 20 crore in the budget to start 25 new medical colleges, but that too was washed away among the other unimplemented projects.