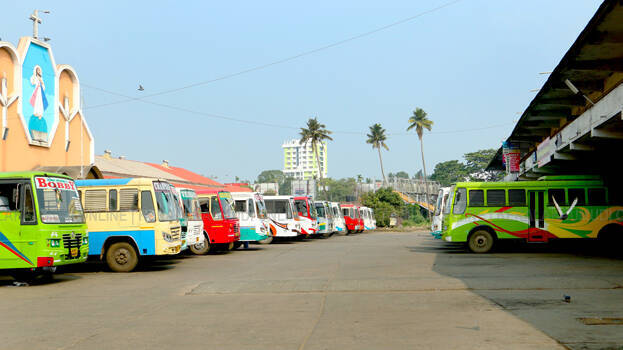 THRISSUR: A section of the private bus organization has decided not to strike by suspending bus services. This decision was taken by the Bus Operators Federation. The members of the federation are indicating that since the bus employees are already going through a severe financial crisis, there will be no strike by suspending the service. The leaders of the organization opined that the real power lies in the Bus Operators Association and not the Bus Owners Association. They also informed that state president KK Thomas will start his hunger strike from June 5.
The discussion held by the minister with the bus owners today regarding the strike also failed. The bus owners alleged that the minister did not give a definite answer to the demands put forward by them during the discussion and only said that the demands would be considered.
The bus owners announced the strike from June 7 with the demands that the students' concession should be reduced to five rupees, fifty percent of the ticket rate should be made the concession rate, an age limit should be set for concession, and the limited stop permit should be maintained. The announcement was made by the Bus Owners Joint Strike Committee.
Meanwhile, Transport Minister Antony Raju dismissed the private bus strike. He said that the strike cannot be justified in any way. There are also allegations that the bus owners' decision to strike just after the mid-summer break is a move to put pressure on the government.