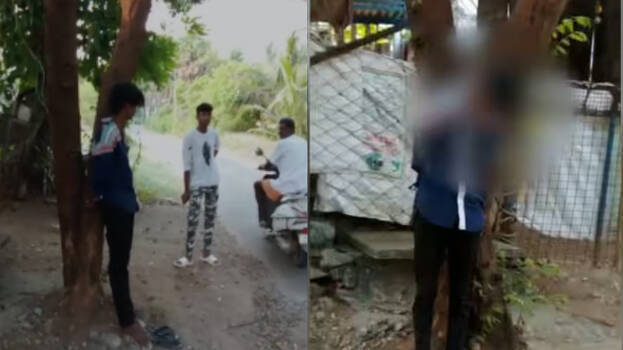 PALAKKAD: A case has been registered against three persons for brutally beating up a minor boy for allegedly stealing a mango. The police registered a case against Palakkad Eruthempathy natives Paramashivam, his wife Jyothimani and their son Vasanth. They tied up a 17-year-old teenager belonging to a Scheduled Caste community and beat him up for allegedly stealing mangoes and money.
The incident happened on Sunday. The accused told the police that they thrashed the boy after seeing the CCTV footage of him stealing. The boy was beaten with a shoe and a stick. Kozanjampara Police registered the case after receiving a complaint.
Recently, a woman, her friend and her mother were arrested by Kalamassery police for brutally beating up her son using an iron rod. The boy was beaten for questioning her mother's friend visiting the house frequently, the police said.