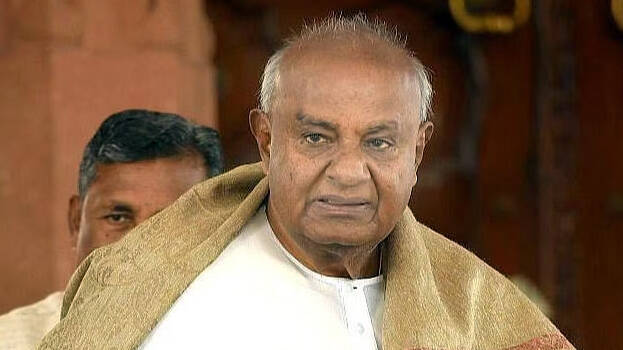 BENGALURU: While the opposition parties are planning to boycott the inauguration of the new Parliament building, JDS announced it will participate in the event. JDS will be represented by HD Deve Gowda at the inauguration ceremony.
"I am attending the inauguration of the new Parliament building. It is the property of the country. It is not anyone's personal matter," HD Deve Gowda said.
Earlier, BSP leader Mayawati called the opposition parties' boycott of the inauguration of the new Parliament building by Prime Minister Narendra Modi as unfair.
She also said the opposition parties' insistence to make President Droupadi Murmu inaugurate the building was unfair.
"The government has made it, so it has the right to inaugurate it. It is also unfair to link this with the respect of a tribal woman. They should have thought of this while fielding a candidate against her instead of electing her unopposed," she said.
Odisha Chief Minister Naveen Patnaik, Andhra Pradesh Chief Minister Jagmohan Reddy and Shiromani Akali Dal leader Sukhbir Singh Badal also expressed their support.
AIADMK, Telugu Desam Party, Shiv Sena (Shinde Faction), NPP, NDPP, Sikkim Kranthikari Morcha, All Jharkhand Students Union, Rashtriya Lok Janashakti Party, Republican Party of India, Apna Dal (S), India Makkal Kalvi Munnetra Kazhagam, and Tamil Manila Congress will participate in the ceremony.