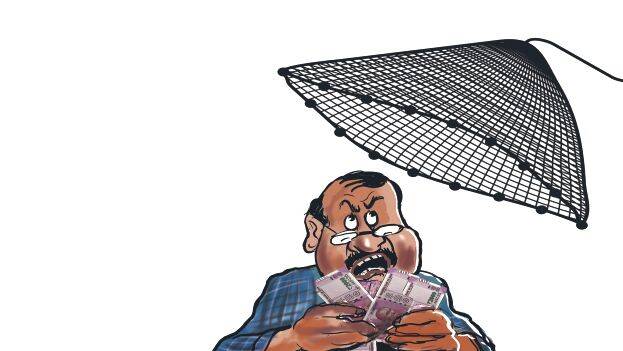 THIRUVANANTHAPURAM: Vigilance officers who get trapped in corruption will be ousted from service after a department-level investigation. If the officer is found guilty of any criminal charges, the department will terminate his service notwithstanding his right to appeal. Small reforms are needed to bring the new rule into place.
Vigilance chief Manoj Abraham suggested the same to the government after all efforts to stop corruption in the revenue and vigilance department went in vain. The trial run of such officers is extended without any judgment, while the officers returning back after a year's suspension get back to square one repeating their shenanigans of corruption yet again.
Meanwhile, vigilance is strongly moving ahead with trap operations. The serial number of currency notes to be used for the trap will be submitted prior to the magistrate before the trap works its plan. The phone calls will be taped and the victim's complaint will be submitted. One gazetted officer assigned by the district collector will also be part of the team heading the trap operation. The scene of bribe-taking will be covertly shooted using a phone. Later, the phenolphthalein touched hands will be soaked in sodium bicarbonate which will give a color change—scientific proof for the bribe exchange.
Albeit such solid proofs, the trial run is delayed to more than 10 years. During this time, many officers might have died while others end up retired. In this circumstance, the department has decided to quickly terminate the tainted officers within three months' time.
45 officers were caught taking bribes last year while the numbers have turned to 23 this year. Most of the exchange happens in the revenue department.