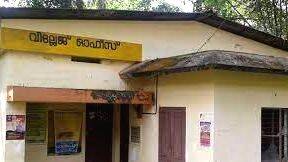 THIRUVANANTHAPURAM: The revenue team conducted a lightning inspection in 41 village offices of the state on Thursday. This is as per the instructions of the revenue minister. Inspection reports will be submitted the next day.
A team of senior officials of the secretariat conducted the inspection in Thiruvananthapuram district. Elsewhere, the inspection was conducted by 14 teams headed by 11 deputy collectors and 3 senior superintendents.
The commissioner of land revenue has been tasked to take strict action if certificates and services are not provided within the stipulated time. The functioning of all three regional revenue vigilance offices will be strengthened. Inspection units in commissionerates and collectorates will also be strengthened. Action in corruption cases will be completed in time.
A meeting of service organizations will be called next week. With their cooperation, guidelines will be issued for anti-corruption measures.
The e-service will be made error-free
Action to reduce corruption by utilizing online services. For this, revenue e-literacy will be streamlined
System in Revenue Minister's office and revenue commissionerate to check e-service progress and delays
A system will also be introduced in the land revenue commissionerate to receive corruption complaints from the public