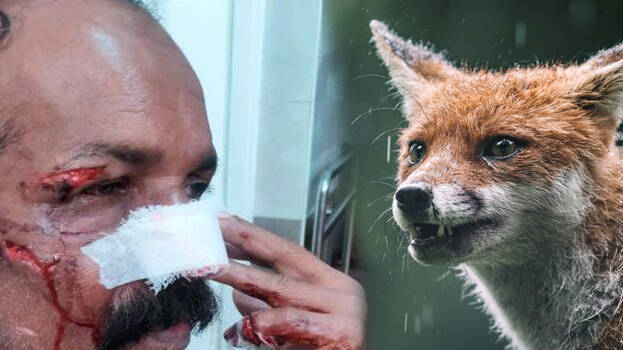 PALA: Four people, including a housewife, sustained injuries after they were attacked by a fox in the Ramapuram panchayat in Kottayam. The fox bit off the finger of one person. The injured persons are Naduvilamakkal Baby, Nedumballil Jose, Thengumpallil Mathukutty, and his wife Juby.
Mathukutty was standing in front of his house in the morning when a fox jumped on top of him. Although he tried to run away, he fell down. The fox bit him in the meantime. Mathukutty's wife Juby who reached the spot was also bitten by the fox. Mathukutty said that he heard the sound of foxes howling in large numbers after the heavy thundershower in the morning.
Ezhachery native Nedumballil Jose was going for a morning walk when the fox attacked him. The fox jumped and bit Jose's nose while he tried to chase it away. He was deeply wounded in the attack. Naduvilamakkal Baby was bitten by the fox on the finger and cheek.
The injured persons sought treatment at the Kottayam Medical College hospital. The fox has not been captured.