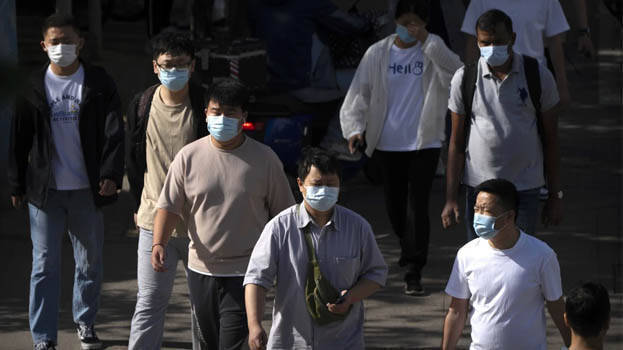 BEIJING: With the Omicron XBBB variant spreading in China, the country is likely to witness a huge surge in Covid cases. According to a report, as many as 65 lakh people will be affected by the disease by the end of the week.
The new outbreak may be the greatest wave of illnesses ever recorded since China's stringent zero-Covid programme was abandoned last winter, which resulted in up to 85 per cent of the population being sick at the time.
Although the Covid outbreak was reported in China at the end of 2019, the Chinese government had only recently imposed strict restrictions on people. Despite the XBB variant spreading in various parts of the country, the government is yet to disclose much details about it.
Meanwhile, the people in the country are not considering the spread of the Omicron XBB variant as a major problem, a report said.
Officials in China claim that the current wave will be less severe, but public health experts believe that to avoid another surge in mortality among the massive elderly population of the nation, a vigorous vaccination booster programme and a ready supply of antivirals in hospitals are essential.