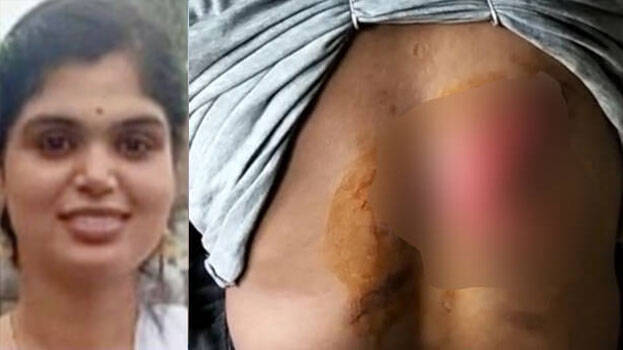 THIRUVANANTHAPURAM: The police filed the FIR after imposing strong charges in the incident of torturing a student at College of Agriculture in Vellayani. The accused identified as Lohitha has been imposed with six charges including threatening, attack and injuring, inflicting burns etc. The FIR said Deepika was a victim of brutal violence. Lohitha asked Deepika to abuse her mother via phone and when she refused to do, started attacking her.
Deepika and Lohitha shared the same room. Both are final year BSc students in the college. The authorities of the college said Lohitha, Nikhil and Jincy have been suspended from the college. Lohitha produced in the court has been remanded for two weeks. The police questioned Lohitha, who only knows Telugu, with the help of Prof Paul, a teacher of the college. Thiruvallam SHO Rahul Ravindran said evidence was collected from the hostel room.
Police said Lohitha belonging to a financially sound family used to threaten Deepika and make her do many works. When Deepika refused to do it, she was assaulted physically. Deepika did not reveal this to anybody as Lohitha threatened to kill her. Deepika is a native of Kondapalli in Andhra Pradesh. Lohitha is also from Andhra Pradesh.
The incident happened on May 18. Lohitha assaulted Deepika using a charger on her head. She then made her sit on a chair and tied her hands with a shawl. When she tried to keep the hot pot of tomato curry on her face, Deepika swerved her head and then it fell on her body and sustained burn injuries. She reheated the steel pan and inflicted burns on her back. She then smeared chilli powder on the burns.. When Deepika fell on her feet and begged her not to hurt her anymore, she kicked her on her face. Threatened to kill her if she exposed this to anyone.
Deepika who escaped from the hostel room reached Kottayam and then with the help of some people reached her native place in a train. The incident came to light when Deepika returned with her parents and lodged a complaint. Deepika captured the injuries and sent it to her friends and authorities of the college. She said that Lohitha had inflicted burns on her earlier using an iron box. The authorities then informed the police.