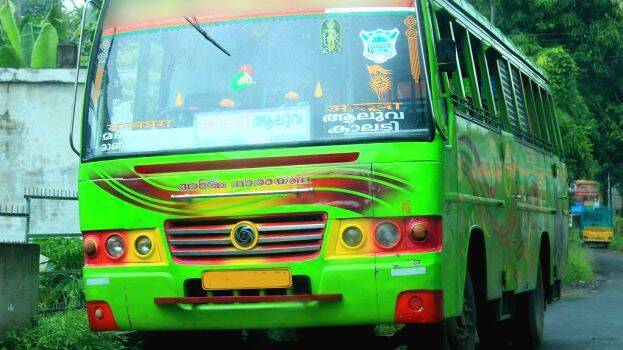 THIRUVANANTHAPURAM: It is learned that the transport department has reached an agreement to increase the concession fare for students in private buses. The minimum fare will be increased from one rupee to two rupees. The current fare will be doubled in subsequent fair stages. This will be likely implemented in July. The final decision will be taken after receiving the commission report regarding the rate hike. Earlier, Justice Ramachandran Commission had given a report that the minimum should be Rs.5.
Student rates have not increased in eight years. There are allegations that some private buses charge a minimum of Rs 2.
The bus owners announced an indefinite strike from June 7 to reduce the fare to Rs 5, but a section withdrew.
Current rate (in Rs.)
Fairstage---- km------bus charge----- for students
1----------- 2.5--------------10------------ ---------------1
2------------ 5---------------13------------ ----------------2
3----------------7.5--------------15-------------- ------------- 2
4 ----------------10--------------18---------------------------- 3
5 ---------------12.5 ------------ 20 ------------- --------- 3
6 --------------15 --------------- 23 --------- -------------- 3
7 -------------- 17.5------------ 25 ------------ ---------- 3
8 -------------- 20 --------------28 --------- ------------- 4
9 -------------22.5 -------------30----------- ------------- 4
10 -------------25------------------33 ------ -------------- 4
11-------------27.5 ------------- 35------------------------ 4
12---------------30 -------------- 38 --------- ------------- 5
14 ------------32.5 --------------40 ------------- ---------- 5