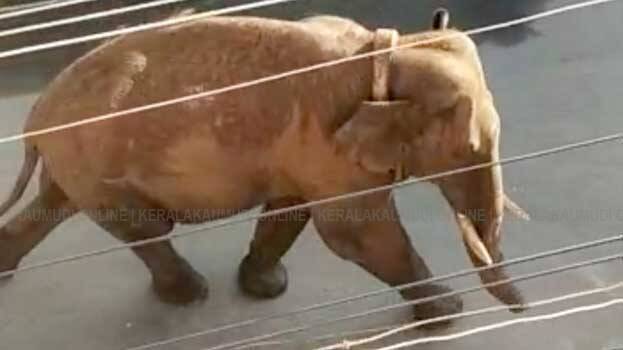 THENI: Tamil Nadu forest department has issued a circular approving the need to tranquilize the rogue gone Arikomban. Tamil Nadu chief wildlife warden will shoot the tranquilizer dart into the giant in an attempt to ward off the pachyderm back to the forest. Early morning today, Arikomban terrorized the locals of Cumbum by attacking, running, and destroying more than five vehicles. Many people were also injured after running in fear and falling down in the melee.
The mission 'Arisikomban' will start early dawn tomorrow. After tranquilizing, the elephant will be moved to Meghamalai Valley. Dr. Kalivannan and Dr. Prakash are the two involved in the mission. Three Kumki elephants are also brought into the mission. Meghamalai CCF will head the mission.
Meanwhile, Tamil Nadu chief minister M K Stalin asked the officials to not create panic among locals but should relocate the elephant in a peaceful manner.